How to use Morse Code Translator or Decoder?
Step by step process to convert your Morse Code to English or Text to Morse Code. Before jumping into the procedure, firstly, know about the requirements. You'll need the Internet because it's an online tool. Secondly, you will need a web browser on your device. Third, you need a script or line of texts or Morse Code.
We have divided the translation process into three steps. First of all, open the online Morse Code Translator tool and follow the instructions below.
1. Enter Code or Text
Paste or write your Morse Code / Text in the first input box. Yes, you can write either morse code or Text. Our tool supports both type of translation.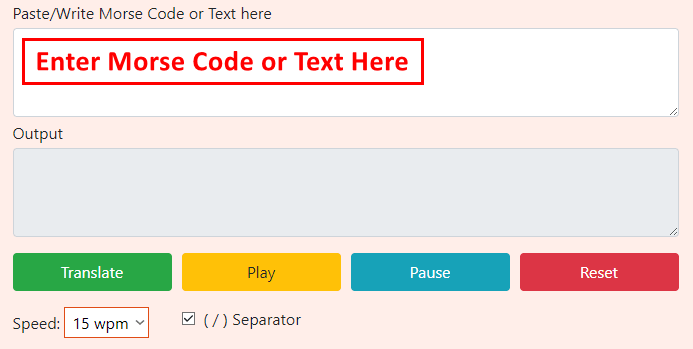 2. Translate
Simply hit the "Translate" button. Also, you can refresh the translator using "Reset" button. In addition, you can check the "( / ) Separator" checkbox and add the slash in between converted words.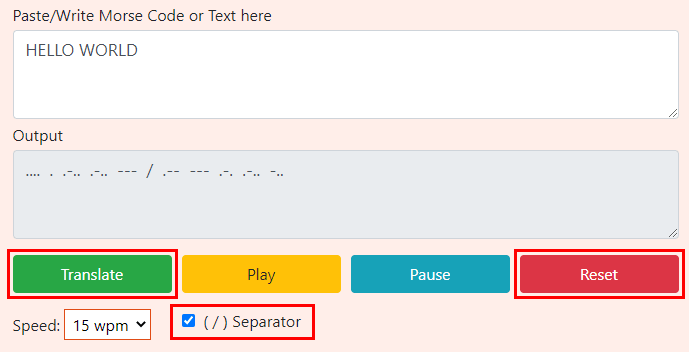 3. Get Output Result
Your translation results appear at the below text box. You can select and copy it now and use it anywhere.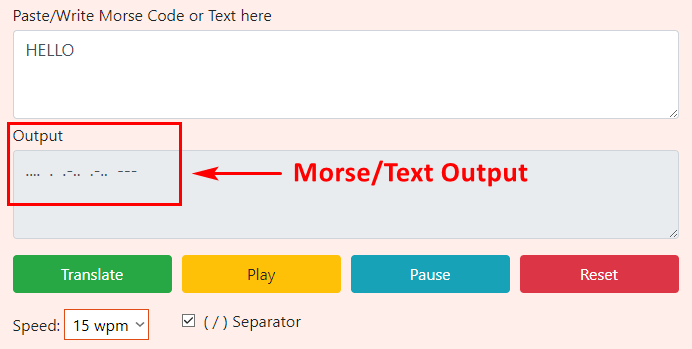 4. Listen Morse Code Sound
Lastly, you can press the "Play" button and listen to the morse code sound. Also, you can increase or decrease the Speed(wpm) of the sound using the dropdown option.